Learn how to administer Narcan to reverse opioid overdoses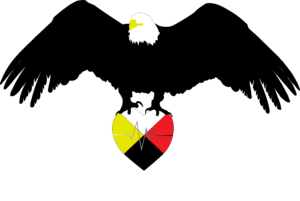 Drug overdose deaths have been increasing at an alarming rate over the past few years. In 2017, 61,311 people died from PREVENTABLE drug overdoses, an increase of 450% since 1999. Over 43,000 of those deaths were opioid related. In Minnesota, the mortality rate for Native Americans dying from opioid overdoses has increased 123% in 6 years. Native American Minnesotans have become 6 times more likely to die of an opioid overdose than White Minnesotans.
This is an overwhelming epidemic, but we aren't powerless against it. The Indigenous People's Task Force can equip you with the skills and resources to be able to administer Narcan to reverse opioid overdoses. You do not need to be a professional to attend. The trainings will first give an overview of all the information needed, and then will end with a demonstration of what to do if you've found someone overdosing. Everyone who attends the trainings will leave with a Narcan kit and all the information they need to use it effectively.
Everyone is affected by opioid overdoses and we need to be prepared to fight against it.
For more information contact Melissa Kirby at melissak @ indigenouspeoplestf.org
Learn the basics of administering Narcan
We are happy to provide customized on-line trainings for anyone throughout the State of Minnesota about opioid overdose recognition and response. A full training lasts roughly 45 minutes and provides more time for questions and practice. If gathering is not possible, please begin with this training video.
Inside a Narcan Kit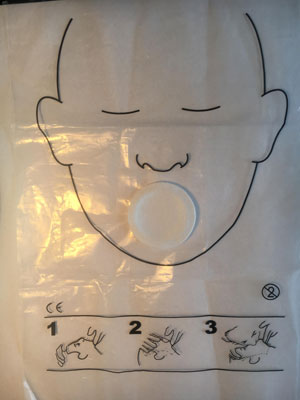 Face
Shield
This is a protective barrier to use while giving rescue breaths. It can protect from the accidental transfer of food particles that may cause an allergic reaction, from exposure to drugs if the person had recently been snorting them, and from vomit.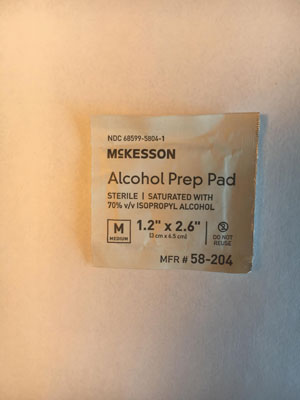 Alcohol
Prep Pad
This can be used as a disinfectant. The needles from the kits are strong enough to go right through clothing, so you don't need to disinfect the injection site. Use this on an as-needed basis.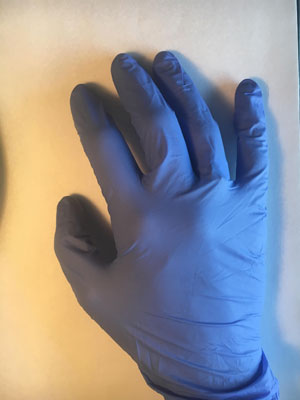 Gloves
Use these as a protective barrier for your hands. Most importantly, ensure you have gloves on if you are going to remove a fentanyl patch. You can absorb a dangerous amount of the drug through the skin of your hands, but the gloves will protect you.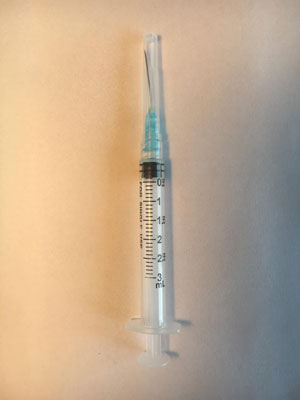 Syringe
Use this to inject the naloxone into either the upper arm or thigh at a 90 degree angle, straight through clothing.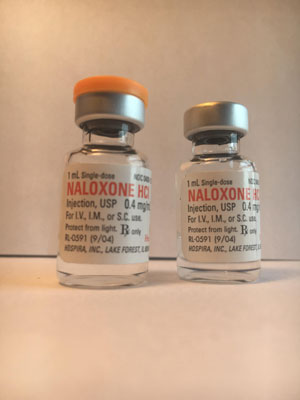 Naloxone
Naloxone is a safe antidote for opioid overdoses, and has no risk of misuse or dependency. You cannot overdose on it, and you cannot become addicted to it, no matter how much you take.
The vial is covered by a protective orange cap to keep it sterile. Once you pop this off, you'll be able to see the black, rubber circle that you can puncture with the needle in order to fill up the syringe with the medication.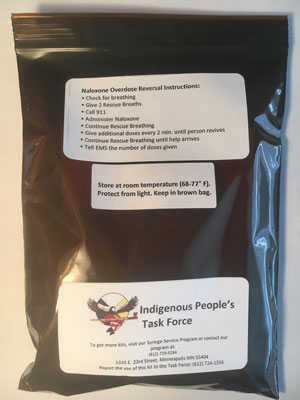 Amber bag
Always keep your naloxone in an amber bag. This bag protects naloxone from harmful light and prevents the medication from being deactivated. Always store your kit out of direct sunlight, and at room temperature (68-77 degrees Fahrenheit).