Food is the center of our culture we eat according to the seasons & the land.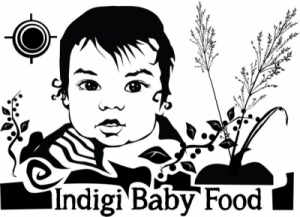 Gitigaaning: Gitigaaning means to us not just growing food, but using our cultural teachings, medicines, planting, growing and harvesting of food to improve the health of mothers, babies, and children.
Ode'min: The heart berry, the first food provided each Spring. With the blessing of the "Heart Berry", we are nurtured by our Mother Earth. The Strawberry is recognized as our first food, and is included in many ceremonies throughout the year.
Native foods are nutrient dense and have many health benefits. By increasing access to and availability of healthy baby food made from traditional indigenous foods we aim to address the high rates of obesity that disproportionately affect indigenous children in Minnesota.
Indigi-baby was featured on Minnesota Public Radio. Find us at education and cultural and health events to learn more.
We will be selling Indigi-Baby food at markets in 2020.
Indigi-Baby Food
Made with Native American cultivated heirloom crops and wild harvested foods grown and harvested using sustainable practices.
Indigi-Baby Food products
Formulated to be high in anti-oxidants, minerals, and anti-diabetic ingredients. They also promote development of a healthy gut microbiome.
Products developed so far include
Wild Rice
Wild Rice and Blueberry, Maple syrup
Wild Rice and Aronia berry
Gete Okosomin Squash
Three Sisters (corn, bean, and squash)