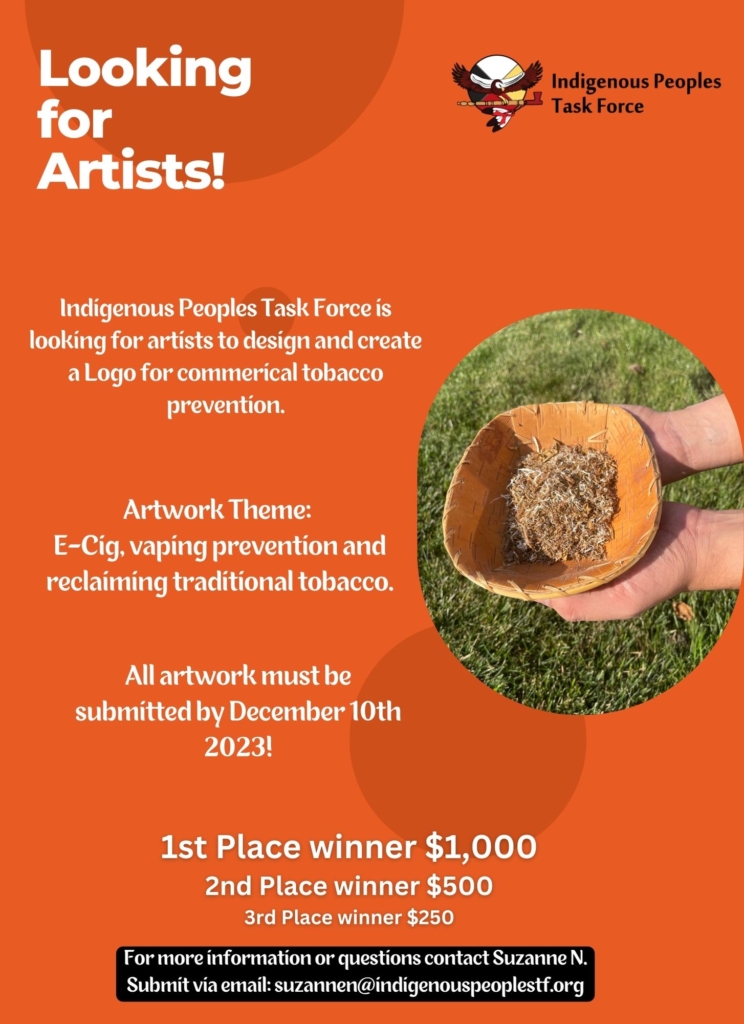 Indigenous Peoples Task Force is looking for artists to design and create a logo for commercial tobacco prevention. Artwork Theme: E-Cig, vaping prevention and reclaiming traditional tobacco. All artwork must be submitted by December 10, 2023.
1st Place winnter $1,000, 2nd place winner $500, 3rd place winner $250
For more information or questions contact Suzanne N. Submit via email.
Learn more about our tobacco programs here.