As the legislative clock ticks down, we need your help.


We are so close to constructing our new building, Mikwanedun Audisookon Center for Arts and Wellness. We requested $4 million dollars to close our funding gap from the Minnesota House and Senate Capital Investment Committee. This request is embedded in the Clyde Bellecourt Urban Initiative Legacy Initiative along with the 11 other Indigenous Organizations seeking funds to renovate or build new buildings.


All you need to do is follow the link below, enter your address, and a pre-written email will be sent to your senator and representative in the house. Just 30 seconds of your time now will make a huge impact in our ability to get UILI completed!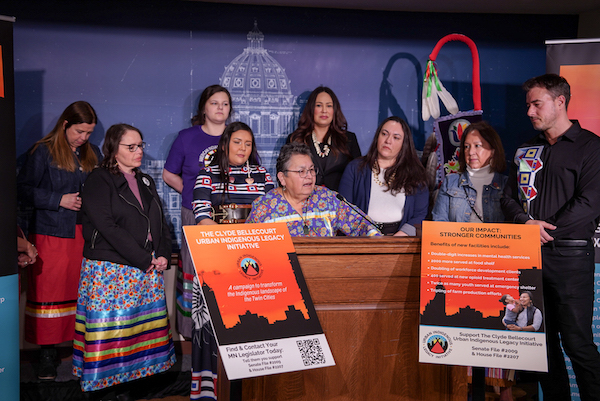 Last month Sharon Day spoke at a rally to support of the

The Clyde Bellecourt Urban Indigenous Legacy Initiative (SF 3648/HF 3918)

in the 2023 Capital Investment bill.

The Indigenous Peoples Tasks Force
strengthens the wellness of our community in a way that is based in indigenous values and ways of knowing.