We are so proud of Ikidowin Youth Theater Ensemble for performing at the Kennedy Center in Washington D.C. last week as part of the stage production of We The Peoples Before. Read on to hear about this amazing experience.


We are getting ready to kick off our summer programs in the coming weeks. We have two camps, one for middle school and one for high school, that involve theater and acting, cultural activities, ceremony, language, and drum making. These programs have filled up and an awesome summer awaits!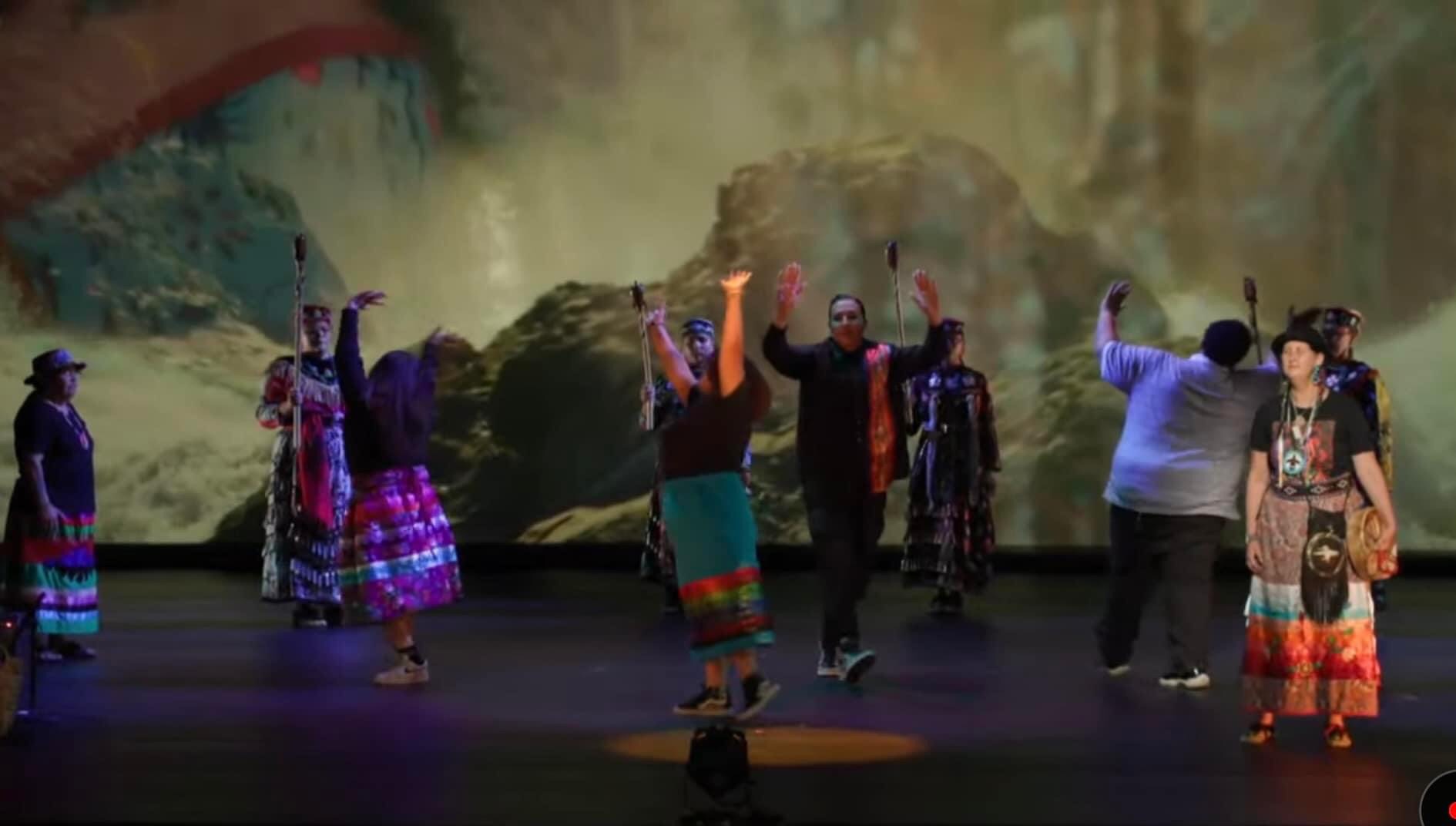 We the Peoples Before Stage Production
Kennedy Center, Washington D.C., July 1, 8 PM
Sharon M. Day and Ikidowin Youth Theater Ensemble performed in We the Peoples Before at the Kennedy Center in Washington, D.C.. This one-night only, multi-generational, multi-genre stage production took the audience through the past, present and possible future of an Indigenized America. The production featured nearly 50 of the finest Native performers and storytellers of our day (including Joy Harjo and Supaman) reframing our country based on a vision of justice and shared humanity. Mixing fancy dancers with spoken word, theater with hip hop, and legalese with poetry, We The Peoples Before was rooted in history and place, and grounded in spirit, land, and the principles of true democracy.