Mindfulness and stress relief resources BY and FOR Native youth
Too many of our youth are struggling with mental health issues. In response we are proud to share with you a new resource created by Native youth about using the four sacred medicines to deal with stress and anxiety.


Change to Chill is a free online mental health resources for teens designed to help them learn how to relax and integrate healthy habits into their lifestyle. Allina Health organizes this resource and they reached out to Indigenous Peoples Task Force to get assistance developing mental health resources for Native and Indigenous Youth.


Suzanne Nash, Manager of our First Medicines Program, invited four youth who have participated in the Indigenous Peoples Task Force's youth based programs which includes cultural teachings and theater-based programing. Whenever the Task Force is creating resources to educate youth, we use peer educators as often as possible.


For this project Suzanne led these four youth in a visioning and meditation session to help them create their messages for the project. Funding from Allina Health compensated these youth for their time. Our youth educators were also honored during halftime at the Minnesota United soccer game on Indigenous Peoples Day.


This project showcases Indigenous Peoples Task Force's commitment to inviting youth to participate in creating messaging for their peers.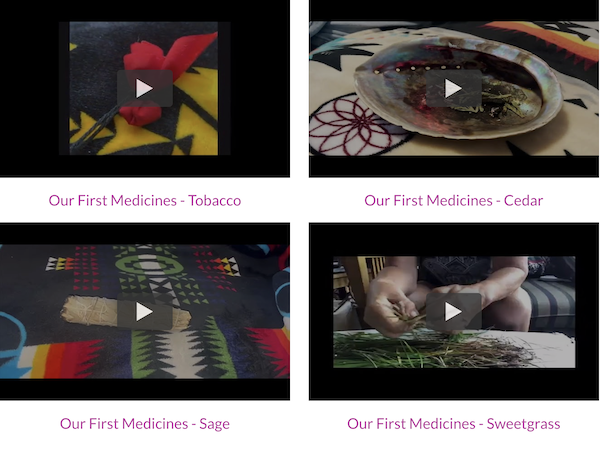 The Indigenous Peoples Tasks Force
strengthens the wellness of our community in a way that is based in indigenous values and ways of knowing.