On World AIDS day we like to pause and remember all the lives touched by HIV and how this led to the origin of the Indigenous Peoples Task Force. Personally I am t
hinking of Bertha, Fred, Carole, Jackie, Keith, Bonnie, George, and so many more. We miss you and we are still keeping on trying to save the people. Migwetch to Lee Staples, Jake Mendoza, Joanne Stately who incorporated IPTF formerly the Minnesota American Indian AIDS Task Force.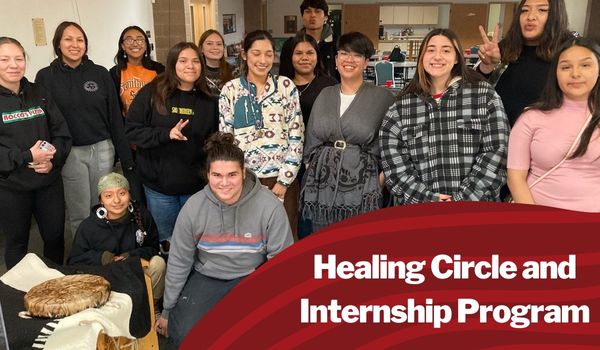 Nurturing Our Future Leaders
The internship program returned in November. With support from MN Department of Human Services we continued the successful Spring 2022 pilot internship program. Currently, 17 Native interns are part of community organizations. Our partner organizations include: IPTF, Minnesota Indian Women's Resource Center, Native American Community Clinic, Ain Dah Yung, Mukwa Coffee, Great Plains Action Society, Native Roots Radio, American Indian OIC, Minnesota Teen Challenge: Know The Truth, and Minneapolis Health Department: Green Careers.


The internship program includes multiple elements: 1) Talking Circle to learn about your
personal boundaries and steps for healing during the professional development week, 2)
introduction to new forms of self-care, tools for managing stress without drugs and alcohol and
a stipend to experience something new, and 3) an 8-week internship placement to build a
professional network.


A young adult may not see all of the career opportunities in the Metro area. The most visible
job opportunities are retail, food service, or large companies, however, many Native young
adults are ideal for work and careers within the Native community. During our check in dinner
last week. The interns shared some reflections after their first week: "I didn't realize how much
work is going on [for the Native Community]", "I didn't realize I could work for an organization
that took care of me.", "It has made me reflect on my past and how I got to where I am.", "I'm
looking forward to making Ribbon Hoodies with high school students."


The internship program is part of a larger project to help protect young Native people from
facing opioid addiction. In the Spring we will recruit another cohort of interns and hold talking
circles at the elder's lodge. An event is planned for the Spring to include a capitol display to
address the stigma of opioid addiction. Look for media in the Metro Transit bus shelters
developed by interns and focus groups in 2023.