The Native youth who participate in our programs never cease to inspire us with their voices and spirit. At a recent performance by Ikidowin Youth Theater Ensemble one audience member shared during the talk back session:



"It has taken all of my 38 years to get out of my shell and be proud of who I am as an Indigenous person. I had tears in my eyes watching the performers, they give me hope, because I see they are already listening to the leader within themselves and are claiming their truth."
Our youth work hard and persist through many challenges. Nothing makes us prouder than seeing them succeed!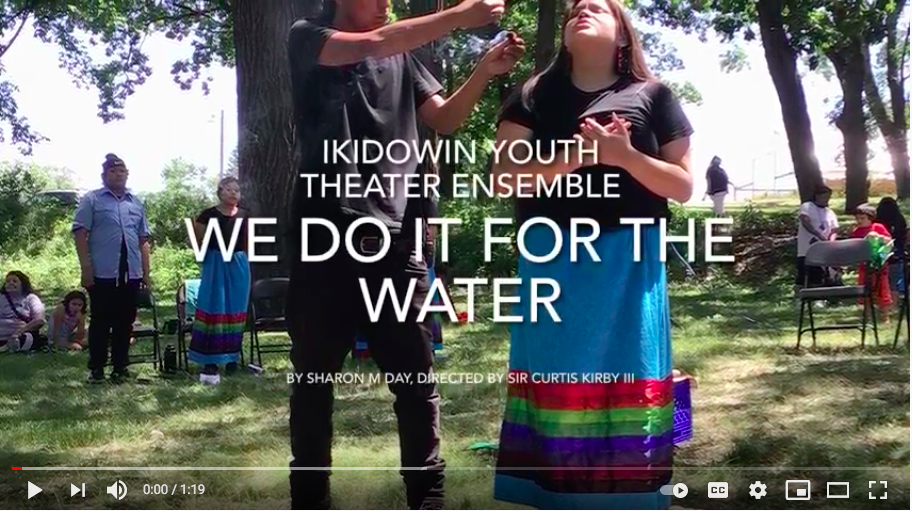 We Do It For the Water
Hungry for more? Contact us about bringing Ikidowin Youth Theater Ensemble to perform for your group.
Introducing the Art Contest Winners!
We have been wowed by the creativity and expression of the Native youth who shared their work with us through the Keep the Fire Alive art contest. The theme was Mental Health Matters!!!: Healing, Humor, and Change.


Our panel of five adult judges selected three winners and three honorable mentions. There were 26 entries in total. Congratulations to everyone. Thank you for showing us why mental health matters to you.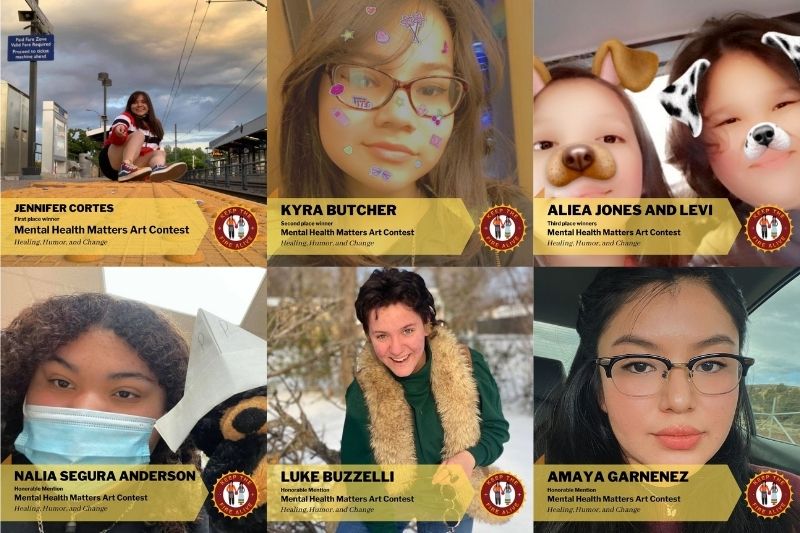 Jennifer Cortes, First Place
My name is Jennifer Cortes. I'm from leech lake and I'm 17.

My future goal is to Finish high school go to college and have my own business.
I love expressing myself through art in variety of ways , drawing, painting, photography, writing, and even singing! Mental health matters a lot to me because I used to battle mental illness myself. It was a hard fight that I ended up winning And I hope to help others win too. I hope to spread positivity and confidence to our youth.
Listen to Jennifer's song I Am Here to Wipe Your Eyes:

Kyra Butcher, Second Place
I'm 13 years old. I believe mental health matters because a lot of people like ourselves have gone through a situation that caused harm or something stressful. Yet not all matters can be the same, but we all can relate in some small way. I want people to have courage in themselves, that they can conquer their pasts and fears. I myself, has been in a situation like this, and I tried to push myself that I can get through this and I can still be happy. I believe people can do that as well. Though people have their beliefs and theory's, young people can go through this as well as an teen or an adult. But the point is they have to try and and believe in themselves too, you can tell someone that they can do it. And they couldn't do it if they haven't tried to. They have to have effect on themselves as well, and not just giving up. I believe all humans are equal. They can conquer their pasts and fears, they just have to try and do it themselves. My goal for the future is simple but true. It's to not give up for what you set your mind to. Because I can do this. And if I'm unsuccessful try again. Find what your better and happier at. My tribal affiliation is Red Lake Band of Chippewa Indians.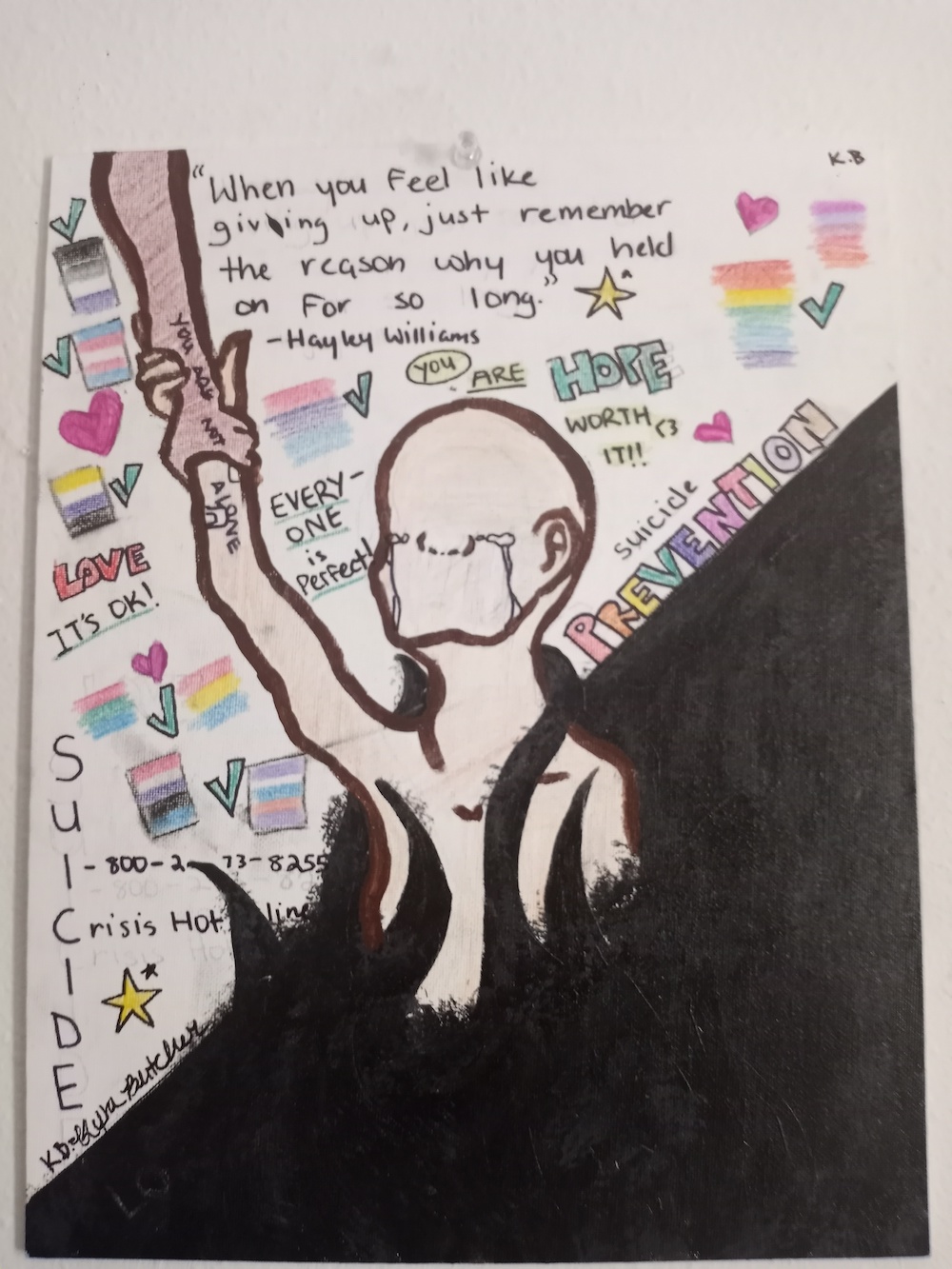 Aliea Jones and Levi, Third Place
Okay I'm almost 15 Levi is almost 11. I think mental health matters because it's a big part of people's lives and if you're sad all the time you can miss out on important things in ur life including people. Levi thinks it's important because it's good for you to be happy.
I've wanted to go to college since I was 9 and seen that my grandma went to college and I look up to her. I wanna have a good job and do well for my family. And my grandma and family members told me I would make it far in a big career, so thats what I want to do, but I want it to be happy with my job to. Levi wants to be an artist making music and things like that.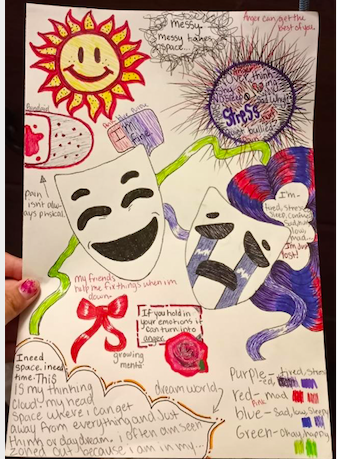 Nalia Segura Anderson, Honorable Mention
I am 15 from Leech Lake.
Mental health matters because , you need to believe in yourself to be able to get through life ,with out good mental health , it would be hard. A goal for myself is to always push myself even when I don't have the energy to do it.
Prose poem:
Kids now and days don't know the effect of a word or sentence because all the world shows is hate. Kids go to school and bully other kids because their shoes are from Walmart, but that's probably all their parents could afford but you didn't know that because you judge a book by the cover, we have kids being body shamed and thinking that they have to look like the skinny girls when really their body is so beautiful, we have kids being bullied because their parents look or act a certain way and get told hurtful things about them so they end up being ashamed of their parents. We have kids getting mad at their parents because they won't get them the newest phone but their parents work so hard just to make sure there is food on the table, there are kids who have to sleep in a tent during winter but you are worried about when your gonna get the new pair of shoes that just came out, the world is so fucked up but people are so full of themselves that they don't even notice, people are living in poverty but your worried about popularity
Luke Buzzelli, Honorable Mention
I'm 17, Cherokee, and I believe in the importance of mental health in order to save and improve lives. This art contest allows us to reduce stigma and let our youth know that it is okay to reach out for help.

I plan to pursue a degree in English Literature and eventually become a professor.
Poem: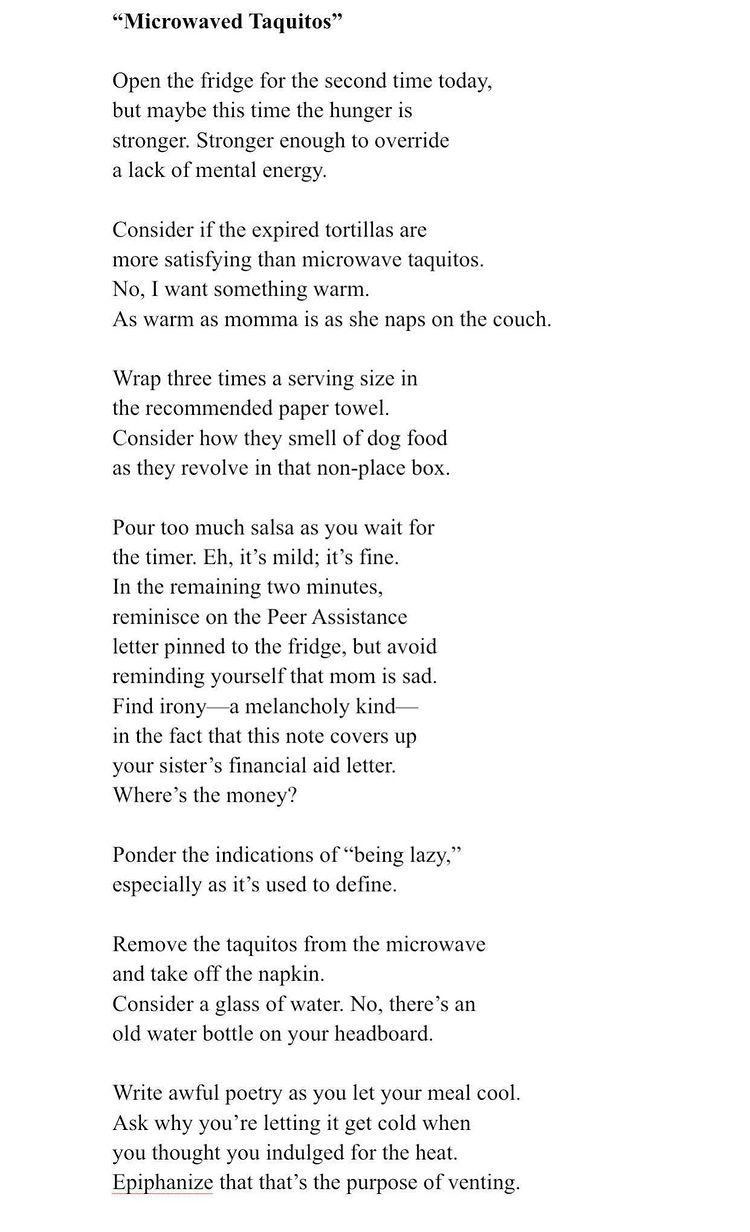 Amaya Garnenez, Honorable Mention
I am 19 and Navajo (Dine). Growing up, I've always been taught by elders to have a strong and healthy mind first. The mind is one of the most powerful tools we have as human beings. The mind controls our thoughts, emotions, and actions. I never realized the importance of taking care of your mental health until I moved off to college. My first year was very difficult for me because I didn't have the right mental state. This unhealthy mental state showed in my thought process, academic performance, and health habits. The pandemic has made me reflect on myself - my mental self. I started to go back to the elders' teachings and made connections to my situations. Through the healing process of an unhealthy mental state, I realized why the elders' emphasized the importance of mental health. To function as human beings, we have to have a healthy mind. This means protecting your mind from outside and intrusive thoughts/voices. It also means to have acceptance and patience. Growing up on the reservation, I've dealt with personal and generational trauma - as have many other Indigenous youths. I think we as Indigenous people suffer from generational trauma is because we don't have many resources and discussions about mental health. I hope to keep having open discussions about mental health among Indigenous youth and Indigenous communities. These discussions are stepping stones to healing and bringing change, and I pray for my community (as well as many others) to find solutions to improving the mental health of the people.



Support our new space for arts programming & wellness services for all ages
Our new building, Mikwanedun Audisookon, will create a space to bring our youth and theater programming under on roof with the other services provided by Indigenous Peoples Task Force. We are so grateful to all the support we have received so we can build this place that will nurture comprehensive wellness.


If you have been meaning to contribute to the Capital Campaign, now is the time! Every last dollar will be invested in our community. We will break ground by this fall.