We Are Still Here!
This is Sharon Day's statement at the September 3, 2020 press conference after the City of Minneapolis cleared many encampments. With no place to go, many have returned to the Wall of Forgotten Natives.
American Indians have been preyed upon, hunted for bounties, our children stolen and placed in boarding schools, foster care and adopted out to people who abused us. I know because I was one of those children.
We have been rounded up and placed in reservations the same way the MN state troopers rounded up our relatives yesterday and fenced them in.
Yet we have fought for the United States in every war and conflict because we were defending our lands. We were moved to the cities during the Relocation era. And we remain here today. This is our land. Our people long to be together.
You wish to forget us. You look the other way! When the encampment was behind the Indigenous Peoples Task Force, no one cared. No one cared about the predators preying on our women and children. No one cared about the garbage piling up. People lived In unsanitary conditions.
Two years ago we asked for some long term plans so we could provide a place for our relatives. We asked for the Roof Depot. It is close, has rest rooms, water and space to build tiny homes. The city of Minneapolis said no. A place to park city trucks was more important.
Every single one of us wants to be productive. We wish to have a place to cook a meal, have a roof over our heads, and visit with our relatives. Give us the Roof Depot. Show us we matter! Show us we matter more than a storage area for your trucks! We will make a good place for our relatives so they can live the lives they wish to!
How We are Caring for Our Community
We continue to do all that we can to care for the health of our community - through services and prevention.


HIV/HepC Testing
Testing hours are Mondays, Wednesdays, and Fridays only, from 8:30 – 2:30. If possible, call 612-834-7938 to schedule a testing appointment. Drop-ins welcome.


Syringe Exchange
Syringe Exchange hours are Mondays, Wednesdays, and Fridays, between the hours of 1-4. Please text 651-808-3965 before arriving so we know how to prepackage your supplies. Clients will receive a week's supply. Walk-ups are welcome.


Overdose Prevention
We continue to distribute Narcan kits and provide online trainings to groups on overdose prevention. Contact Emma at (763) 639-9093 to learn more.


Housing and Healthcare
We continue to offer connection to housing and healthcare insurance coverage for folks in need of temporary, transitional, and permanent housing resources, as well as assistance navigating the MNSure system.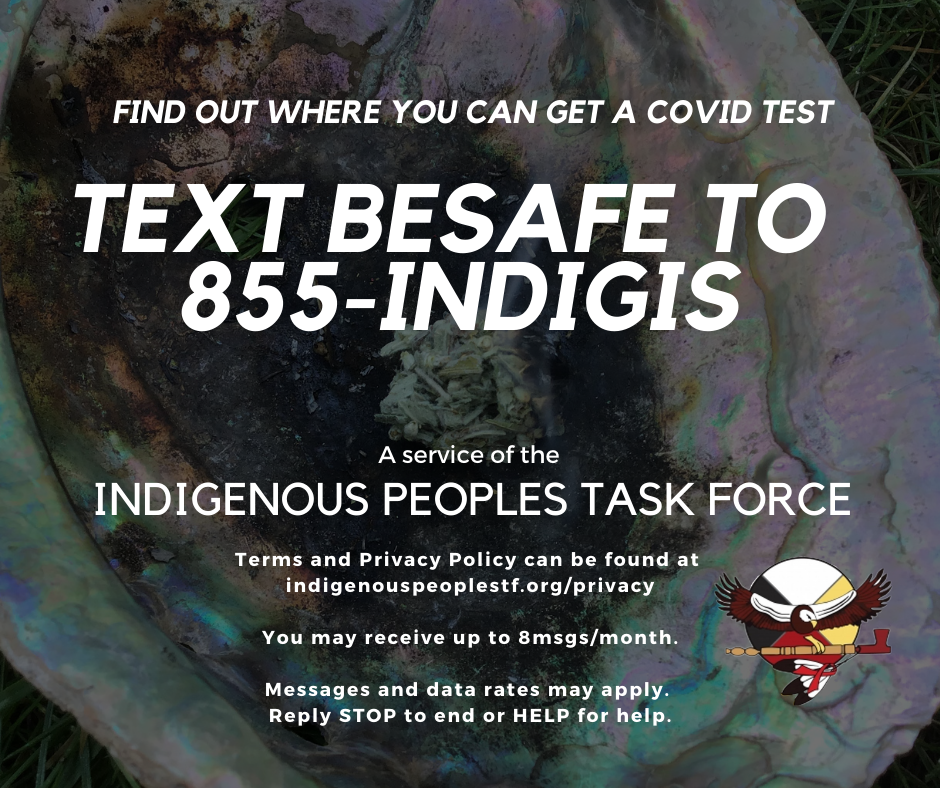 Upcoming COVID-19 Testing Days
Free testing and Flu Shots, Friday and Saturday September 11th and 12th, Noon - 4 p.m. at Shiloh Temple, 1201 West Broadway Ave, Minneapolis. Drive-up and Walk-up testing available. Questions? Contact Shiloh Temple at 612-302-1463
Free testing on Fridays, 1:00 - 4:00 in Cedar Riverside, at the Brain Coyle Neighborhood Community Center. Call (612) 338-5282
Free testing at the Indian Health Board on Tuesdays and Thursdays. Call 612-721-9800 to schedule.
Free testing on Saturdays September 19th and September 26th, Noon - 5:00 p.m. at Abubakar As-Saddique Islamic Center, 2824 13th Ave S, Minneapolis. Drive through or walk-up testing. Open to everyone, register on-site, and Somali translators available.
The Indigenous Peoples Task Force is partnering with the Minnesota Department of Health to eliminate stigma, reduce fear, and enhance health equity as Minnesota works to eliminate the surge in COVID infections and related deaths.


Our Youth Have Been Creating
The youth participants in the Keep the First Alive Program have been working on creative projects this summer. Check out the fantastic mosaic designed by Natchez Bealieau and made with assistance from our youth. Our youth, guided by Bree Green, also painted this fantastic mural on the side of All Nations Church.