We continue to do all that we can to care for the health of our community - through services and prevention. Our office is small and to reduce the risk of exposure our staff are in the office on a rotating basic. We serve many indigenous people and people of color who are unsheltered. Current testing results suggest that 25% of this community is positive for COVID-19. The additional outbreaks of HIV and Hepatitis C mean we are very busy serving our community.


HIV/HepC Testing
HIV/HepC testing has resumed BY APPOINTMENT ONLY. Testing hours are Mondays, Wednesdays, and Fridays only, from 8:30 – 2:30. Call 612-834-7938 to schedule a testing appointment.


Syringe Exchange
Syringe Exchange continues with a pick-up only format. Hours are Mondays, Wednesdays, and Fridays, between the hours of 1-4. Please text 651-808-3965 before arriving so we know how to prepackage your supplies. Clients will receive a week's supply.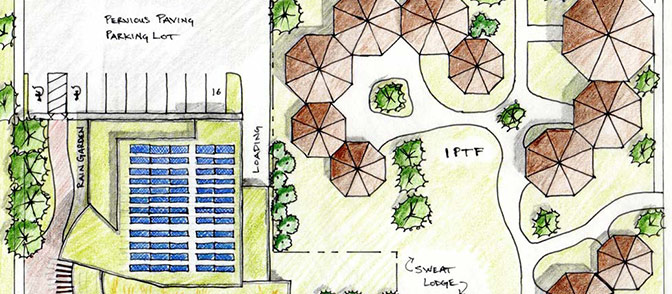 Bonding money for our new building stalls in Senate
The House Bonding Bill included a proposed $2 Million capital invest in our new building Mikwanedun Audisookon. Unfortunately the Senate chose to exclude American Indians from the capitol bonding bill. With the help of our allies we will keep advocating for this funding during the special session in June. Our request is relatively small and we believe it is time for Minnesota to assist the American Indian community in rebuilding our community centers and in our care, building a new one. You can help us by contacting your senator and Governor about including Indigenous Peoples Task Force in the bonding bill. Miigwetch!
New Online Training for Reversing Opioid Overdose
We provide live trainings over Zoom about opioid overdose recognition and response. Invite us to your group! Because it is difficult for us to gather now, we have also created this introductory video. We hope you will reach out to us to learn more and request a free Narcan kit.
Keep the Fire Alive Program
We are looking forward to working with our youth this summer through activities modified to allow for social distancing and small group sizes.


| | | |
| --- | --- | --- |
| | | "If youth have access to even just one trusted adult, that significantly reduces their chances of attempting suicide. As youth workers, we often do not realize the impact we may have on youth in our communities. " - Staff member Payton Counts in her report on the American Association of Suicidology Conference |
View Amazing Art From Our Youth
Keep the Fire Alive hosted an art contest and received 23 entries that awed and impressed us. Please take a moment to appreciate our talents view by viewing all the entries on this page.
Second Place Winner: Rose
we only see destruction, the swallowing of something beautiful.
Fire is beautiful, it helps remind us our destruction must also be acknowledged.
Earth is left black, the charcoal of the past
yet she never let it define her,
always growing greener, learning from what the pain taught her."
Artist Statement by Rose:
When it comes to suicide, we want an escape. A place to go where our thoughts are silenced and we can no longer feel the thumping in our temples from the repetitive questions and self inflicting words. Some find escape through music, whether it be the screaming and growling from heavy metal or the most rhythmic beats of chillstep. Unless you're driven by the determination to be heard and to escape at once, then you find ways to create the pain and turn it into something less chaotic. Pain isn't beautiful, but what is beautiful is being able to push every thought, every feeling into a story for many to find relations with. Being able to release all of the darkness from inside your head.


Writing is an escape, it's a way to find the words you fail to find verbally. When someone asks you, "What's wrong?" It's hard to find the words on the spot, it's like trying to get through a maze with your own feelings. With writing it's as if you have an idea on which turn is a dead end and which is the exit. Writing gives us a sense of direction, it helps us feel less alone and as if we're not alone. The paper and pen or our fingers against a keyboard, they become our therapist we can take home everyday instead of having to make an appointment.


Writing has always helped me find guidance when I feel lost, it's helped me remember which way is left and which way is right. As writers, you always hear "You have such a way with words." Well, that's because at some point in our lives, we forgot what words were and how to use them. Once we found a grounding on them, we never want to lose sight of them again.