Learn how to administer Narcan to reverse opioid overdoses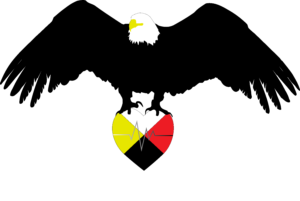 Drug overdose deaths have been increasing at an alarming rate over the past few years. In 2017, 61,311 people died from PREVENTABLE drug overdoses, an increase of 450% since 1999. Over 43,000 of those deaths were opioid related. In Minnesota, the mortality rate for Native Americans dying from opioid overdoses has increased 123% in 6 years. Native American Minnesotans have become 6 times more likely to die of an opioid overdose than White Minnesotans.
This is an overwhelming epidemic, but we aren't powerless against it. The Indigenous People's Task Force will be holding trainings to teach everyone willing to attend how to administer Narcan to reverse opioid overdoses. You do not need to be a professional to attend. The trainings will first give an overview of all the information needed, and then will end with a demonstration of what to do if you've found someone overdosing. Everyone who attends the trainings will leave with a Narcan kit and all the information they need to use it effectively.
We will post the dates and times of the trainings here, and it is our greatest hope that you will attend. This effects us all, and we are all needed to fight against it.
For more information contact Nicole Christian at nicolec@indigenouspeoplestf.org
Upcoming trainings:
Tuesday, January 14, 2020, 5:30 p.m.
Indigenous Peoples Task Force Office
1335 East 23rd Street, Minneapolis, MN 55404
Thursday, January 16, 2020, 12:00 p.m.
Prairie Island Elder Center
1900 Buffalo Slough Trail, Welch, MN 55089
Other information: This is a completely free training, and lunch will be provided!"