Keep the Fire Alive (KTFA) is a substance abuse and suicide prevention program designed for Native youth.
We are increasing education and awareness of mental health in the community. Some of our discussion topics and activities include: learning about depression, stress management, dealing with anger, bullying and suicide prevention. We work on improving self-confidence and self-esteem. Youth participate in cultural activities, teachings, and field trips. Programs are currently web-based or offered with social distancing.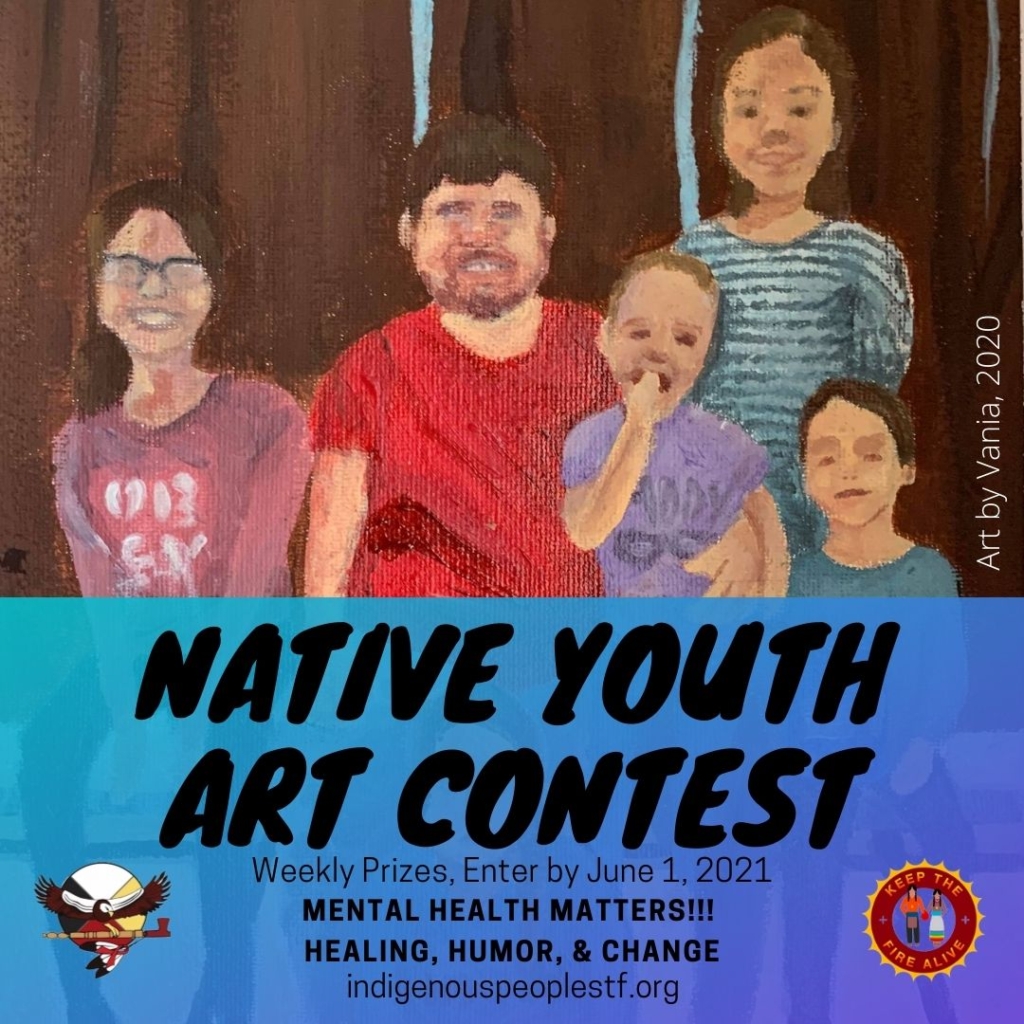 Native Youth Art Contest
Learn how you can be part of our art contest and be eligible for weekly prizes.
Youth Council
Come check out the Keep The Fire Alive Youth Council and be involved in creating media, writing skits, and becoming peer leaders in the community. You will become a resource for your peers to seek out if they are curious to learn more or might be in a situation in which they are worried about a friend but do not know what to do.
If you are having trouble coping or thinking about suicide please call the Suicide Prevention Lifeline 1-800-273-8255. Or text 'MN' to 741741 10 pieces of advice from elders Howard Kimewon and Alphonse Pitawanakwat on preventing suicide
How Can I Get Involved?
– Sign up to join the youth council.
– Attend a training on suicidal warning signs. Next training Feb 25, 2021.
– Join the Community Advisory Council.
– Host a performance by Native Youth Peer Educators on Mental Health and Wellness.
For more information please contact Brenna or Payton at IPTF.
Brenna Depies 612-722-5670 Brennaa@indigenouspeoplestf.org
Payton Counts 612-722-5670 Paytonc@indigenouspeoplestf.org
Inspiring, Comforting, and Encouraging our Community Through Bus Shelter Designs.
Keep The Fire Alive will have 3 bus shelter designs throughout the city from June 29th to September 20th, 2020. The designs are inspired by youth poetry and trainings the staff have attended. We hope that these cultural messages inspire and provide comfort that they are not alone. We encourage the community to open up about thoughts of suicide they may have and talk with their family, or use the resources available in Hennepin County.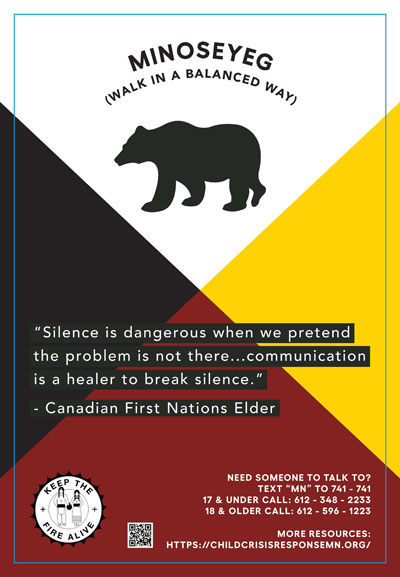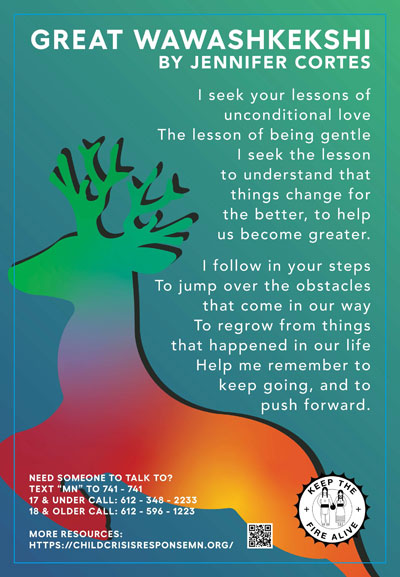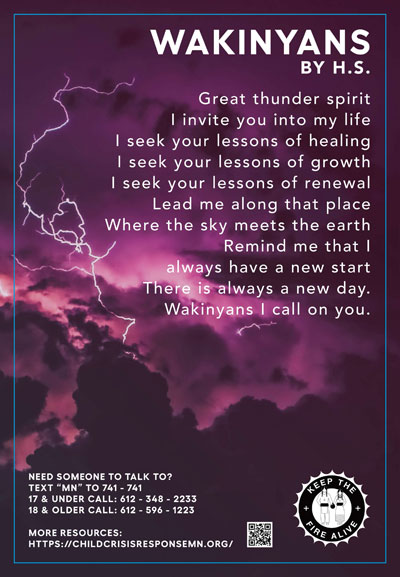 Part of a National Conversation
Read about how the Keep the Fire Alive Program participated in the American Association of Suicidology conference in April 2020.
"If youth have access to even just one trusted adult, that significantly reduces their chances of attempting suicide. "

Payton Counts in her report on the American Association of Suicidology Conference